sandtree
I've managed to pull myself away from the fascinating life of Thomas More for long enough to update you all on the trials and tribulations of the presidential candidates on The Sims.
Also, as you can see, I've tagged all of these entries, so if you need to find any of the previous ones, just click on the 'sims' tag.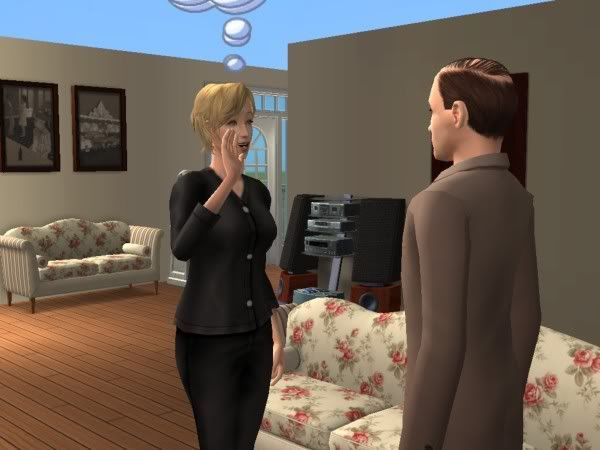 Huckabee is finally forced to leave the house, as he dropped out of the race. The only one who seems to care is Hillary Clinton.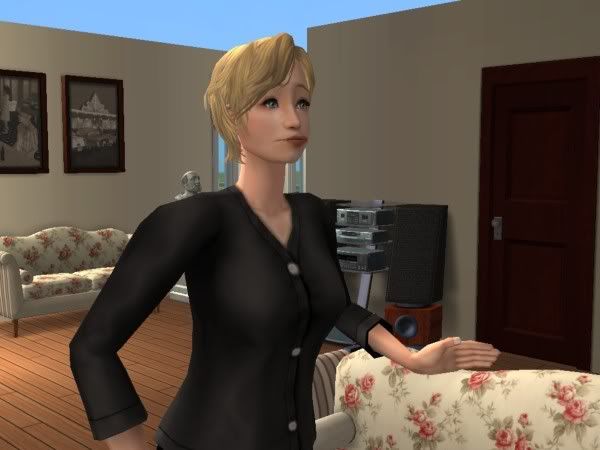 As soon as he turns his back on her, she starts doing this, however.
Oh wait, here's everyone else.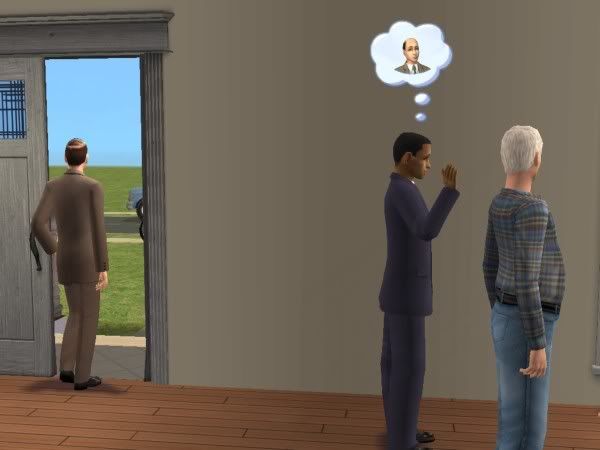 Er, wrong way, Barack.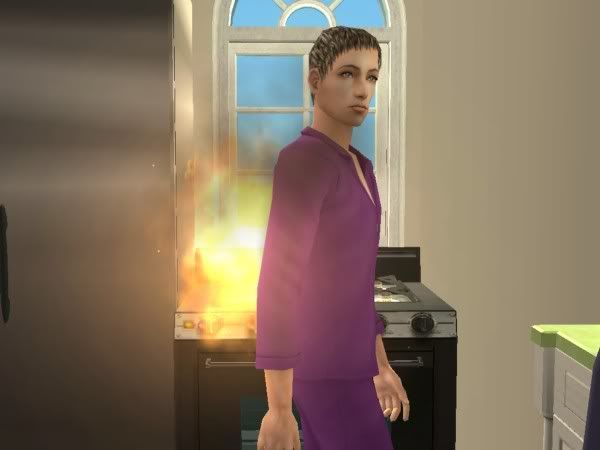 I'm liking his expression of nonchalance.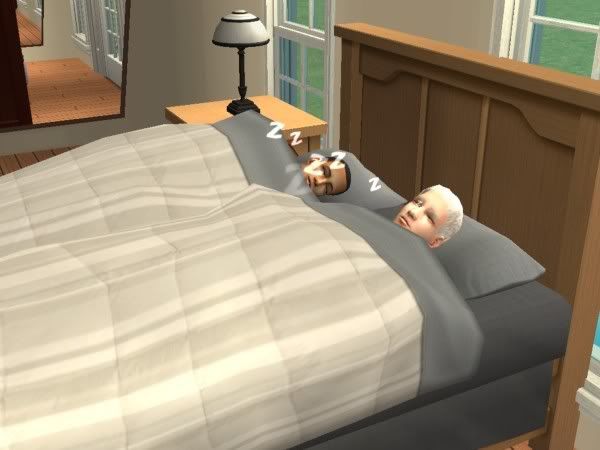 Well, it's only a matter of time before politicians start to jump into bed with one another.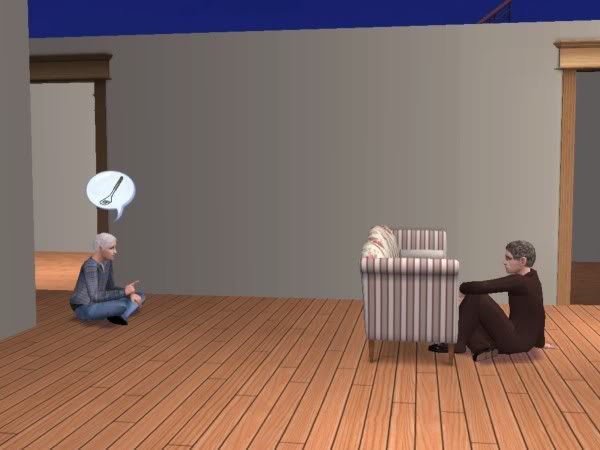 . . . Carry on, then.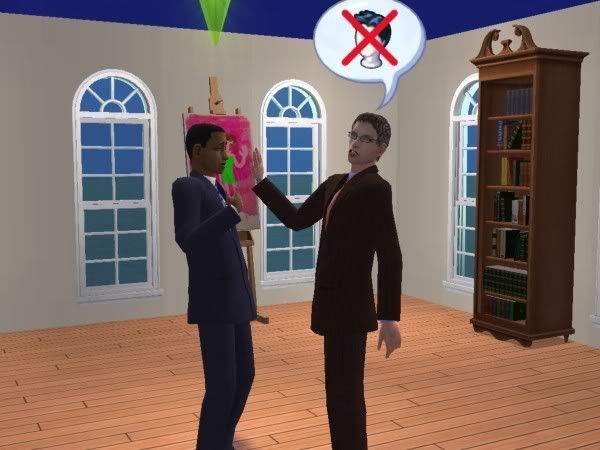 In a fit of madness, I had Barack Obama go around asking everyone if they 'liked what they saw'. Little did I know what this would lead to...
Ron Paul: Too black!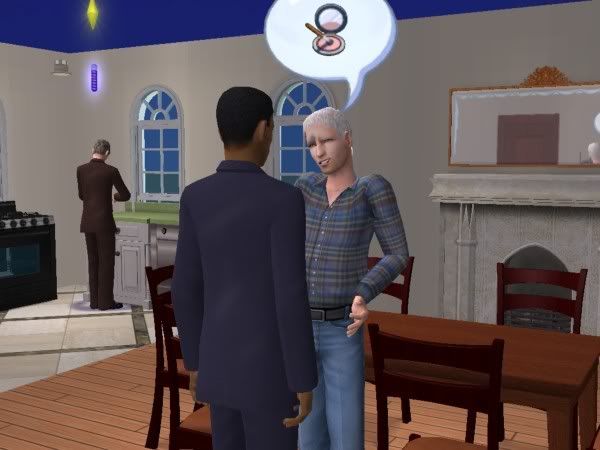 John McCain: Not enough makeup.
Hillary Clinton: Too OBAMA.
Hillary Clinton: UGGHHH, gross gross gross, DO NOT WANT. YOU DISGUST ME.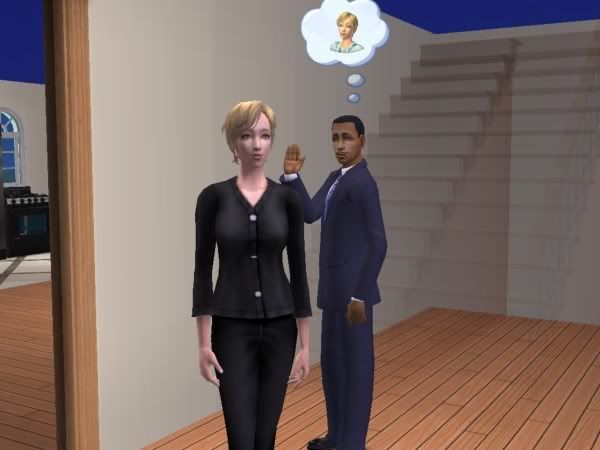 Barack: Hey, Hillary!
Sigh.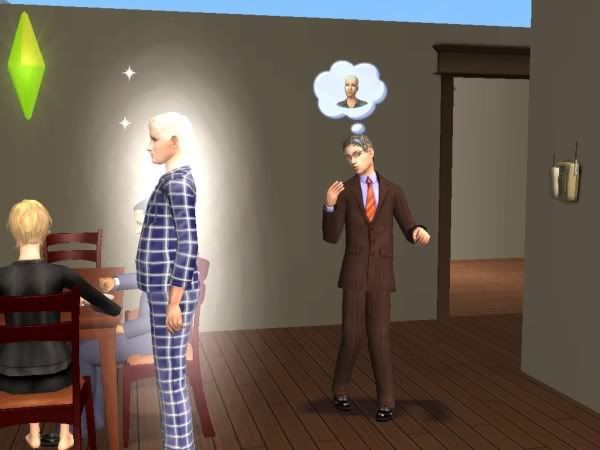 No.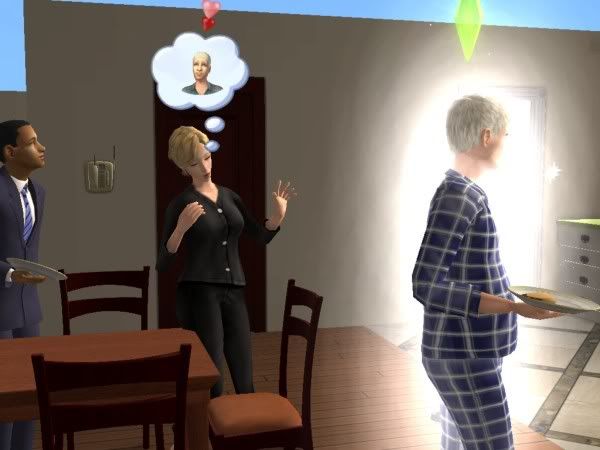 NO.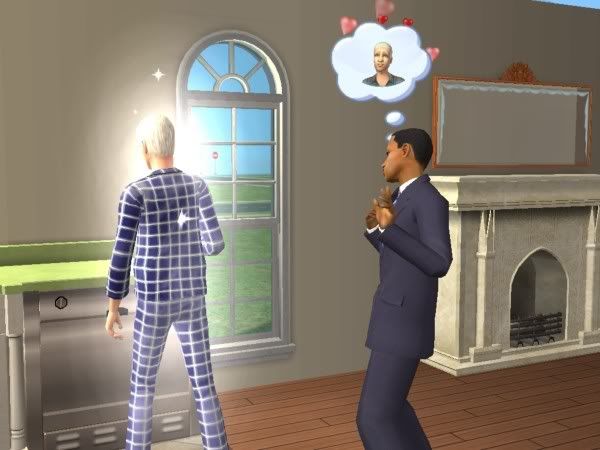 NO!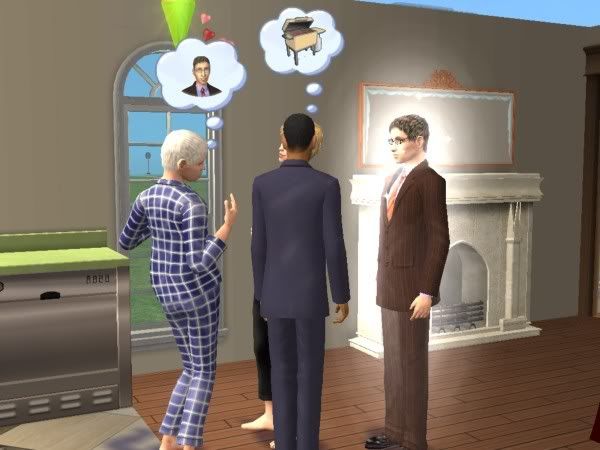 What?!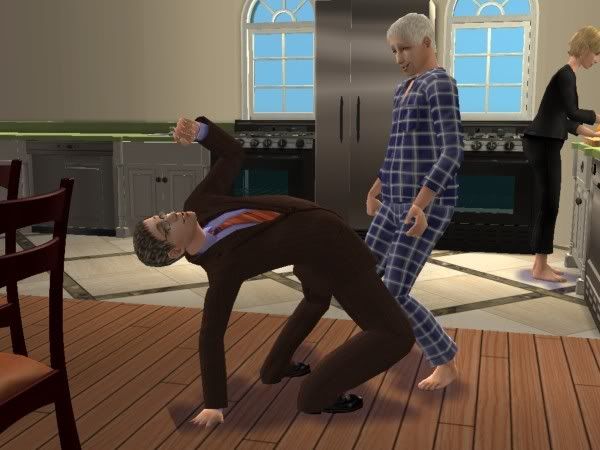 Oh, I see.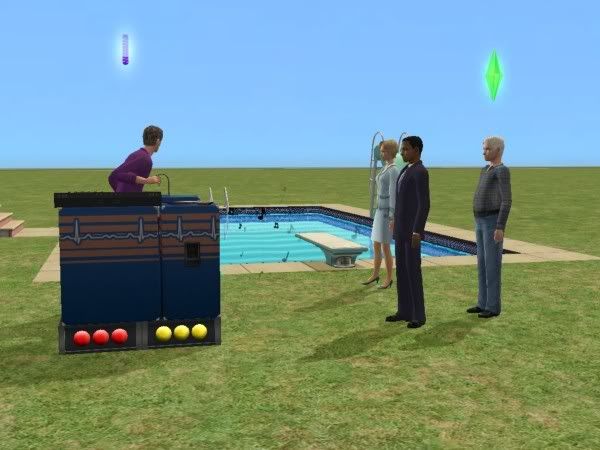 They were all dying to have a dance contest. They wanted it more than anything. So I decided to fulfill their wants, lest one of them have a nervous breakdown again. I set Ron Paul up as the DJ, and then had them go for it, but... nothing happened. They just stood there. Way to go, guys. The one time I want you to dance, you stand around like idiots. A+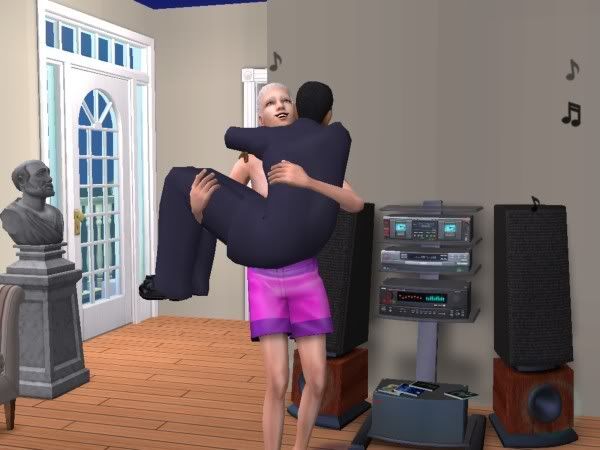 I return to the house to find this truly terrifying scene.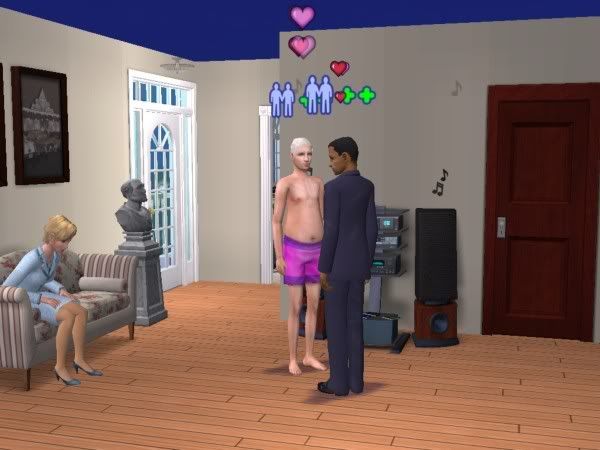 Oops.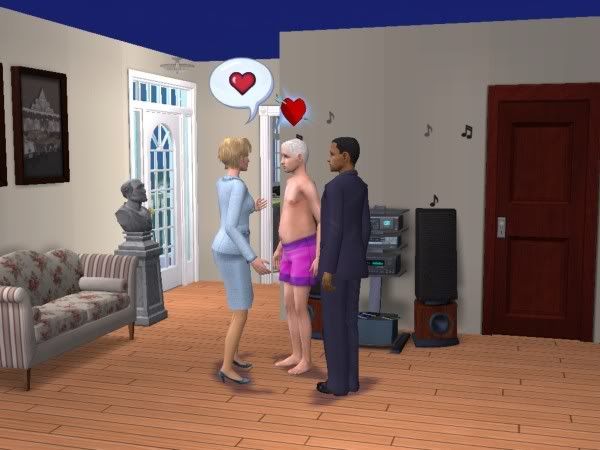 For God's sake, don't encourage them!
But the fledgeling romance soon takes a sour turn. Suddenly they're arguing... about everything.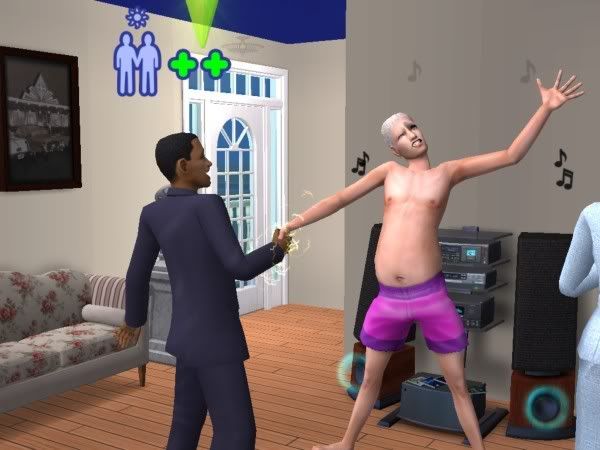 And electrocuting each other.
And arguing some more.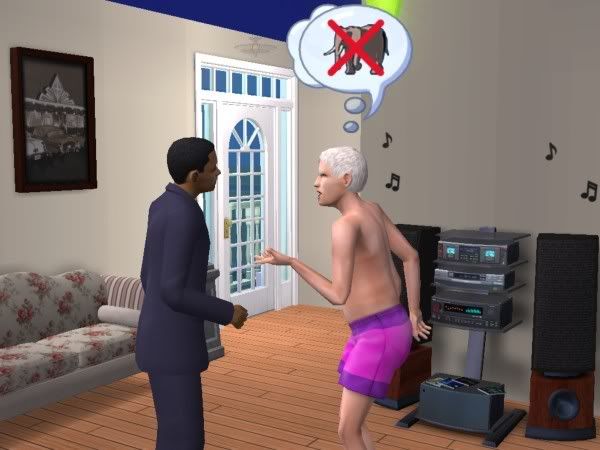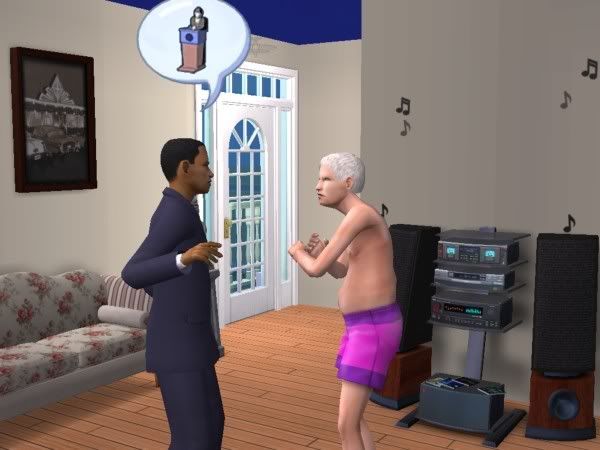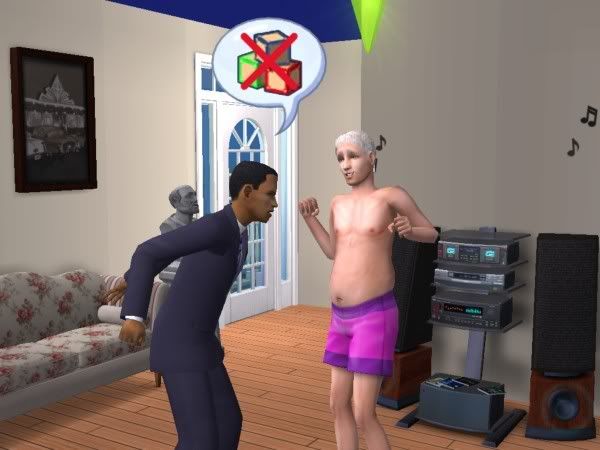 "YOU LEAVE YOUR TOY BLOCKS ALL OVER THE FLOOR."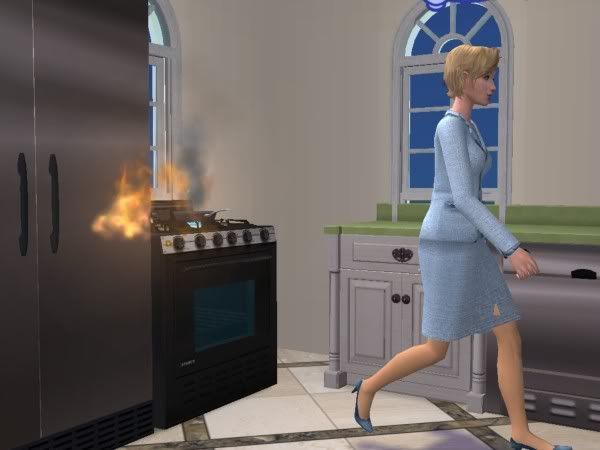 Here we go again.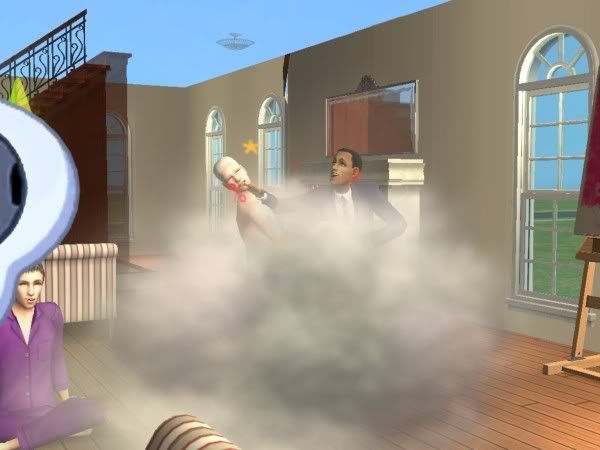 Obama and McCain's feud erupts into a brawl in the middle of the living room.
McCain: 1
Obama: 0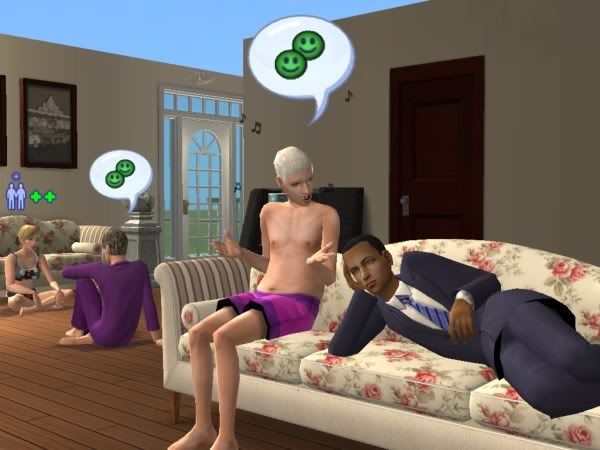 No, I don't think you can still be friends.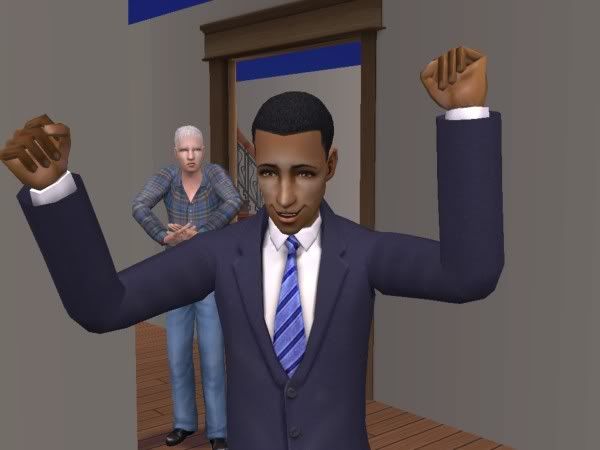 Look out behind you! o_O'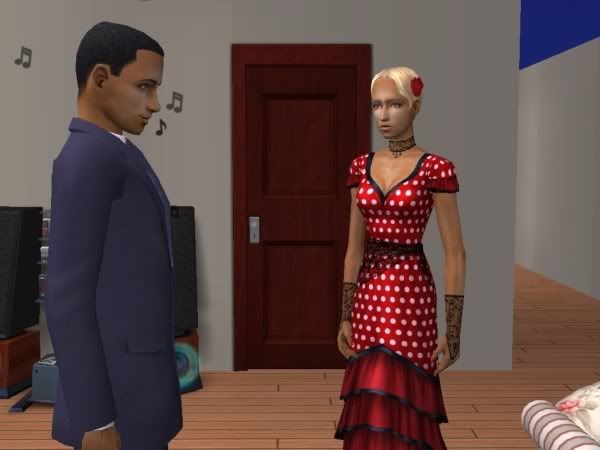 This harlot shows up all the time. She's stalking them or something. I decided to name her Mike Gravel.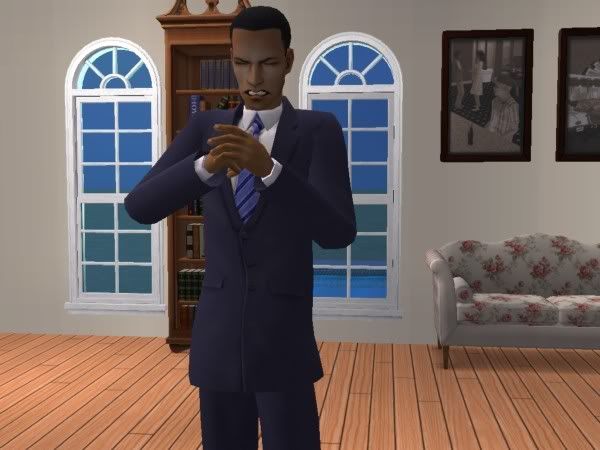 Obama gets his rage on. What happened to all that hope?
McCain is bitch-slapped by Obama.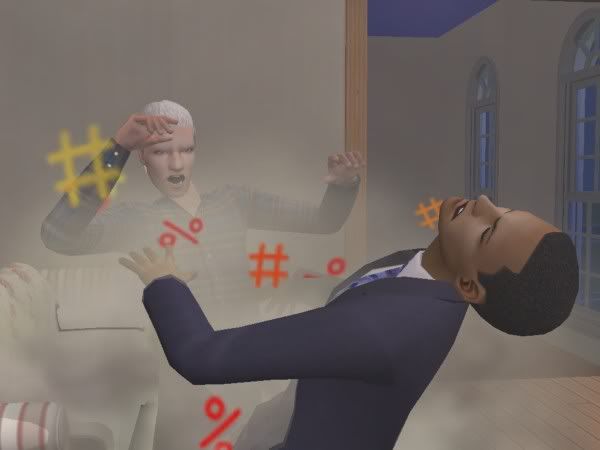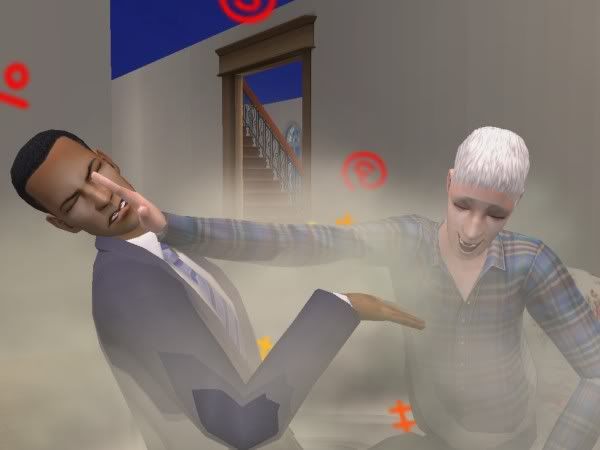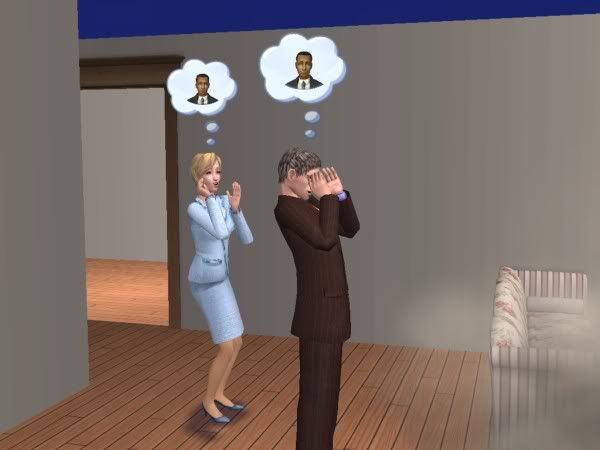 Your bias is showing.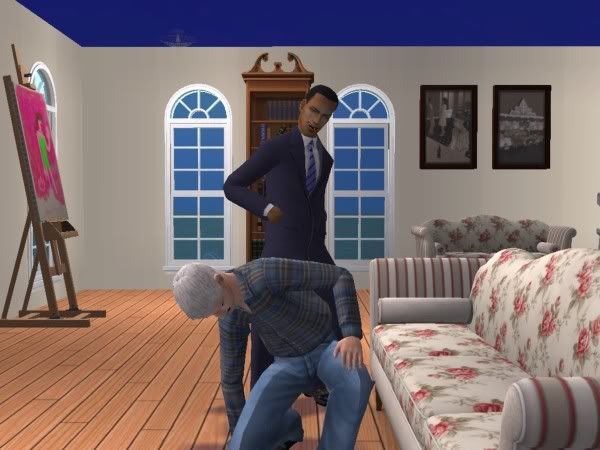 McCain: 1
Obama: 1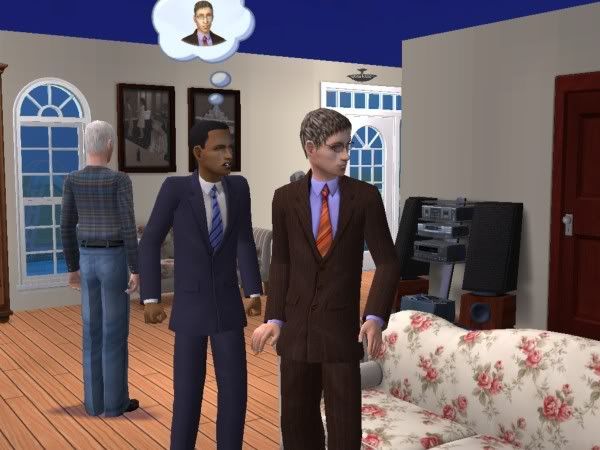 Wait, what does Ron Paul have to do with this?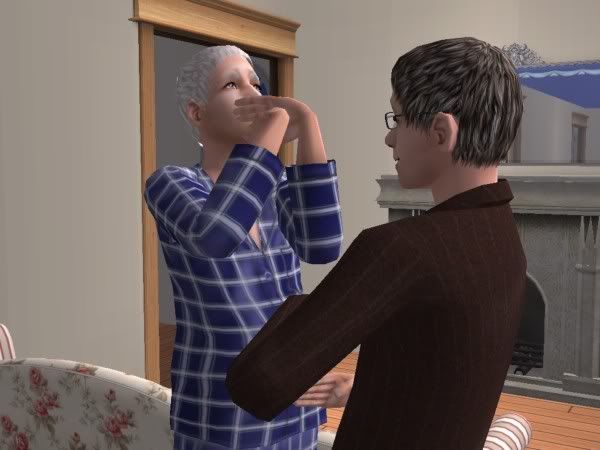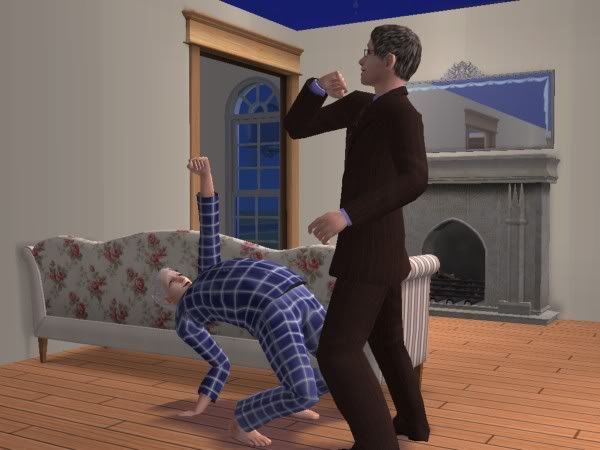 I've decided that I just have no idea when it comes to these two.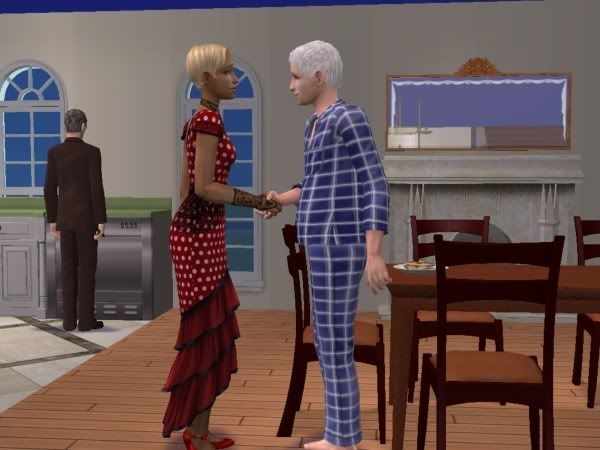 Mike Gravel shows up again, this time for John McCain.
Suddenly Hillary Clinton starts busting out these insane moves for Ron Paul.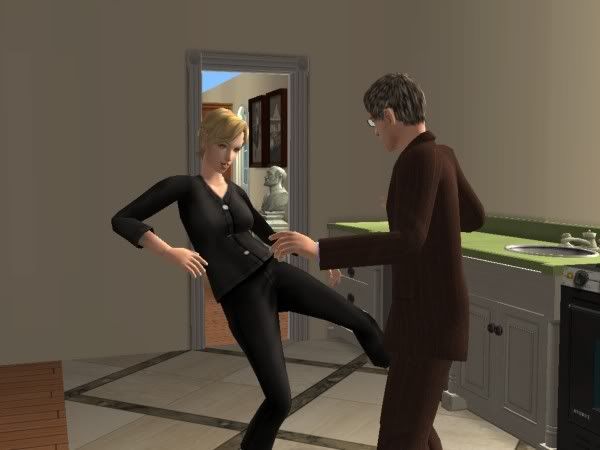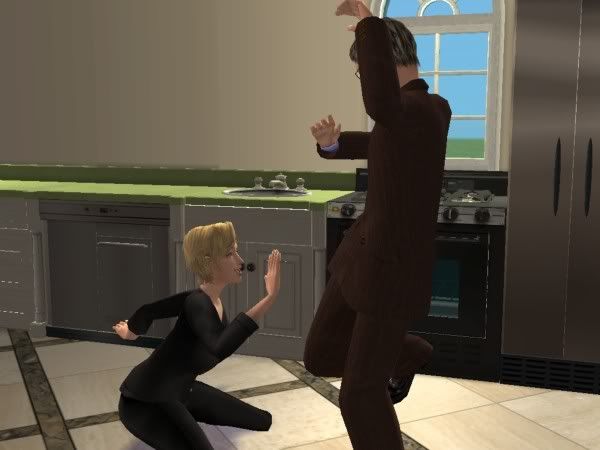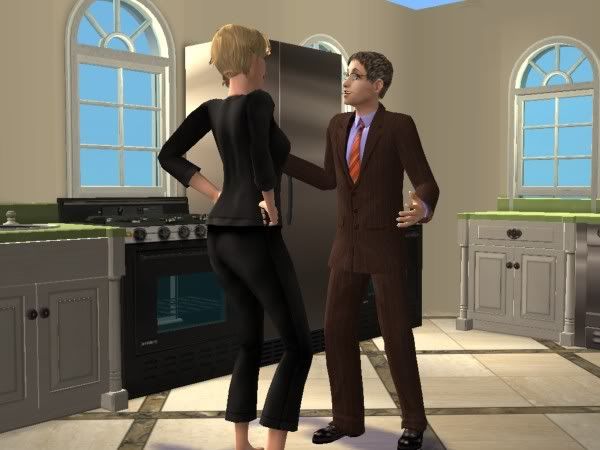 Whatever that was, I guess he liked it.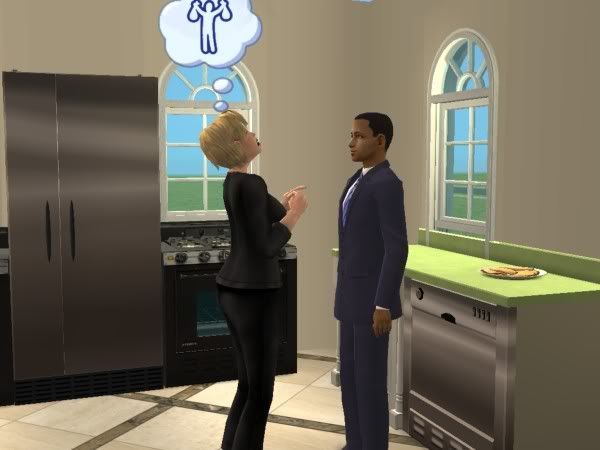 He doesn't look very sympathetic.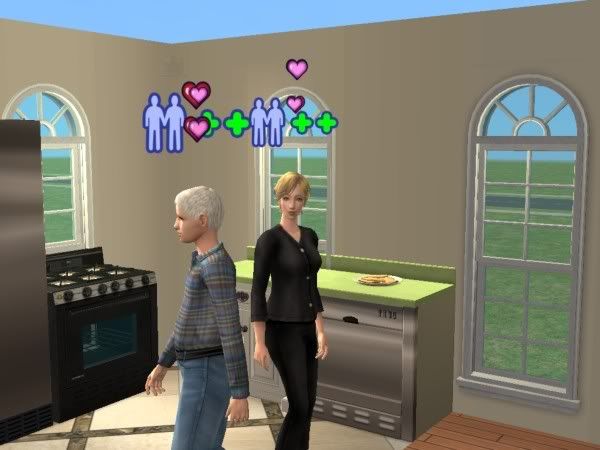 WHAT.
I swear, I am NOT controlling this. It's all because I foolishly had Obama go around asking everyone if they thought he was hot. I started an avalanche of inappropriateness.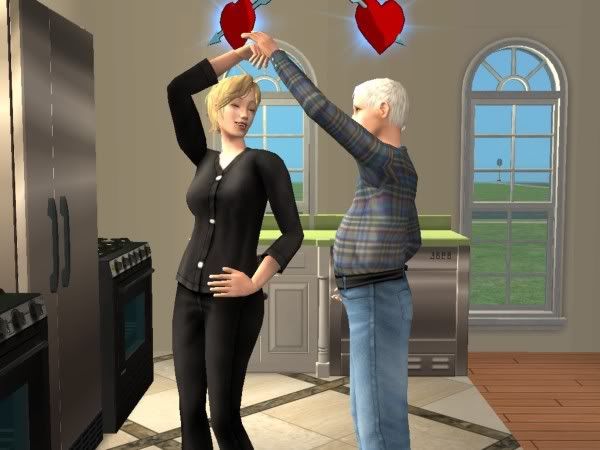 Now they're spinning each other around in the kitchen. I can't stand it, so I go to check up on the other two.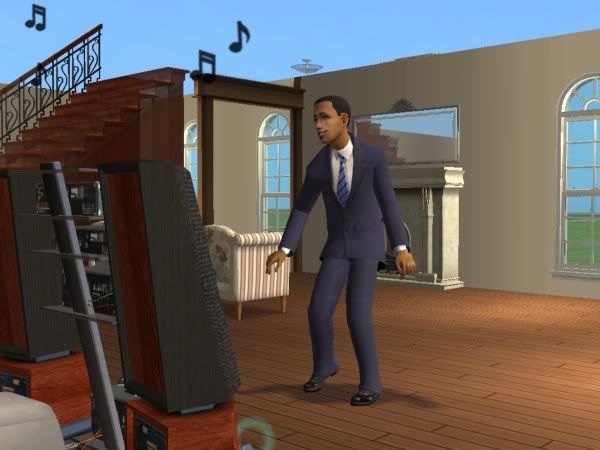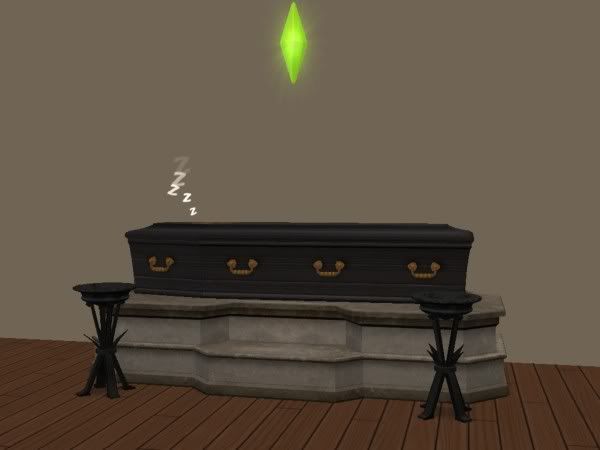 Typical.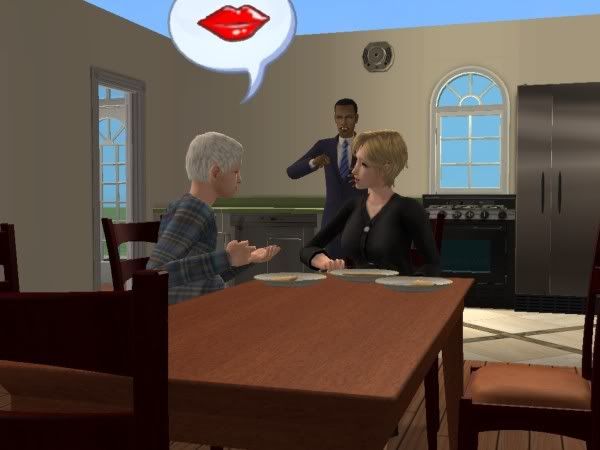 I don't approve, and neither, apparently, does Barack Obama.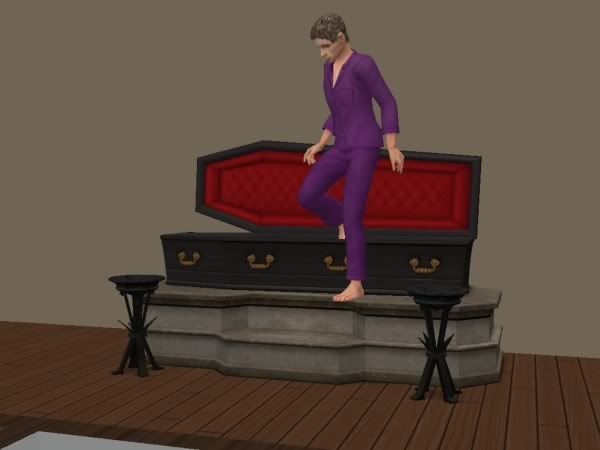 Ron Paul arises, sensing that perhaps something is about to go down.
Great, now they're eating green food, and they're going to be puking every five minutes.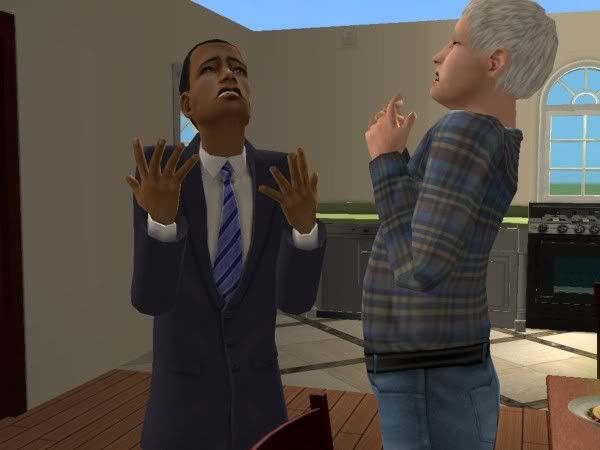 I don't know, is it November already? Sometimes I feel like I'm playing some sort of bizarre Greek tragedy.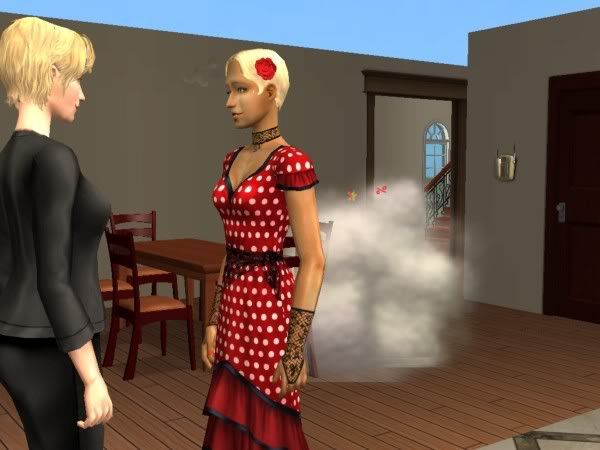 Mike Gravel makes an appearance again, just in time for the third brawl.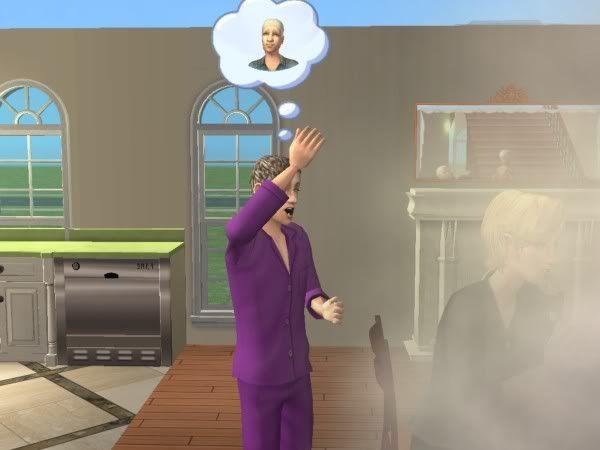 And to think, just yesterday you two were cheering on Obama. How fickle.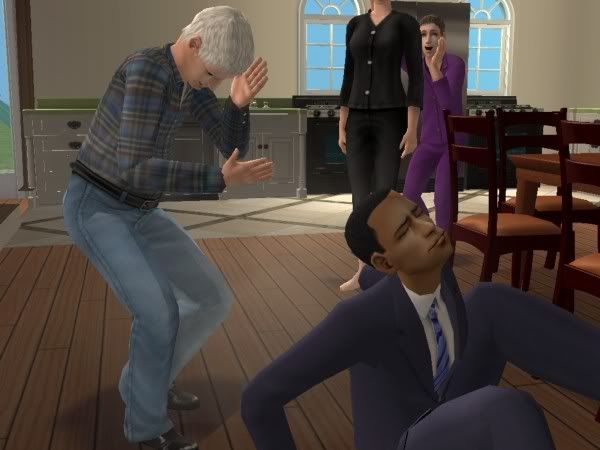 McCain: 2
Obama: 1
One... is the loneliest number...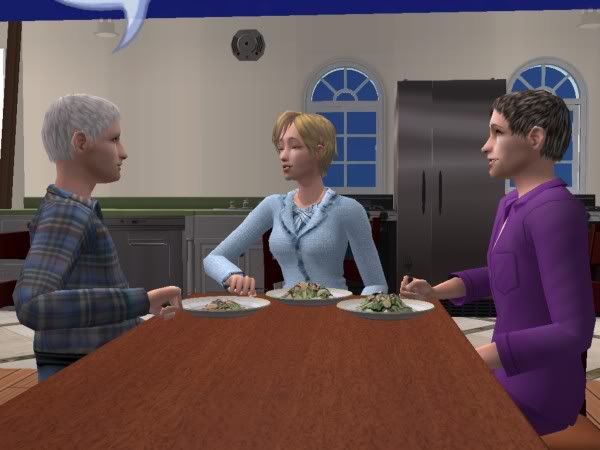 Half an hour later, they all sit down to dinner together... minus Obama. Can you feel the hate tonight?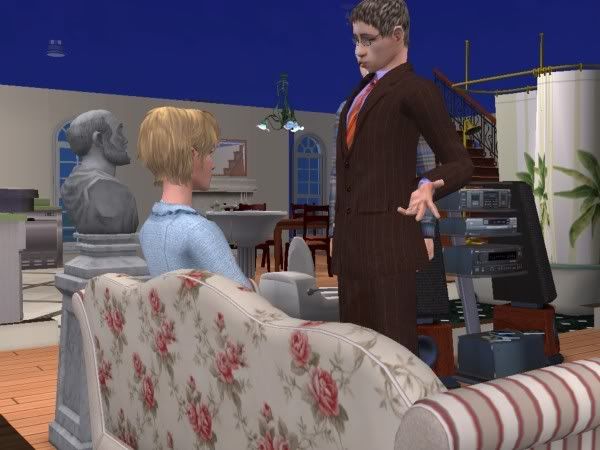 Ron Paul serenades Hillary Clinton by whistling a jaunty tune.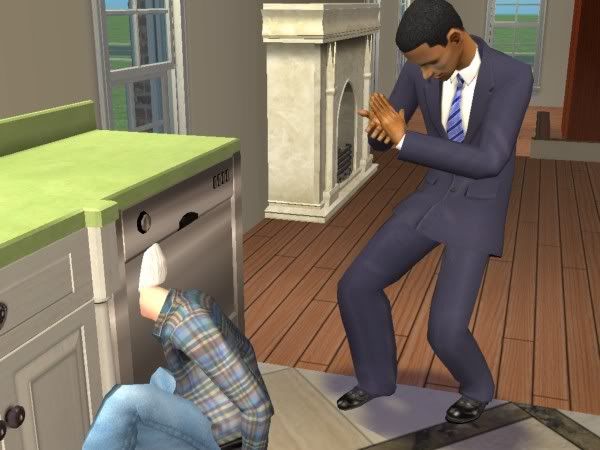 And to end this update, the result of the final fight.
McCain: 2
Obama: 2
Though I feel Obama should be given extra points for managing to send his opponent's head straight through the dishwasher.