sandtree
Now that I've got all this free time, I figured that I owed the world a Sims update.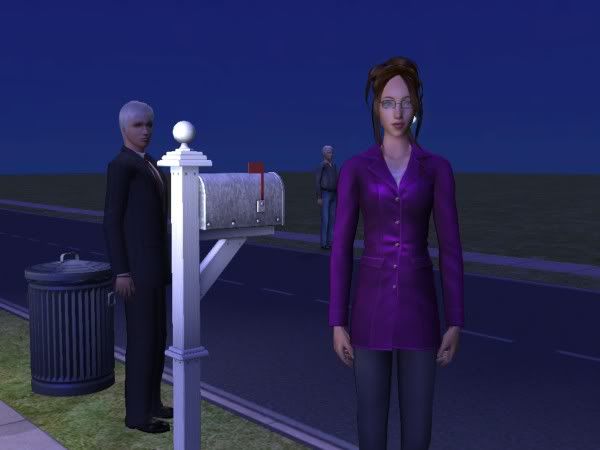 Well, look who arrived at the White House in the dead of night.
Okay, people, bear with me here. I know the sim!Joe Biden really looks nothing like Joe Biden, but he was ridiculously difficult to make on The Sims (compared to Sarah Palin, who was almost too easy). So just pretend he looks like Joe Biden, okay? Okay.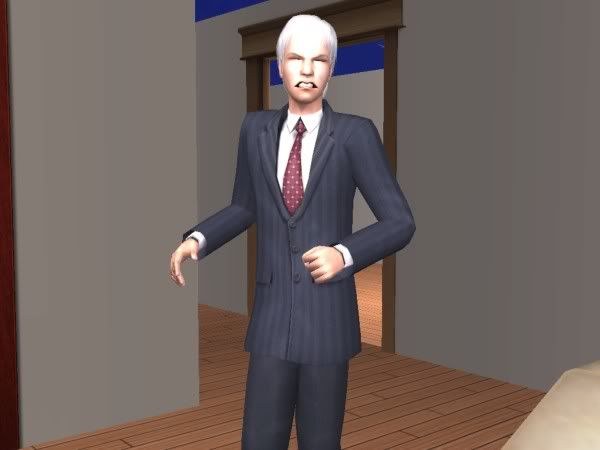 Don't ask me.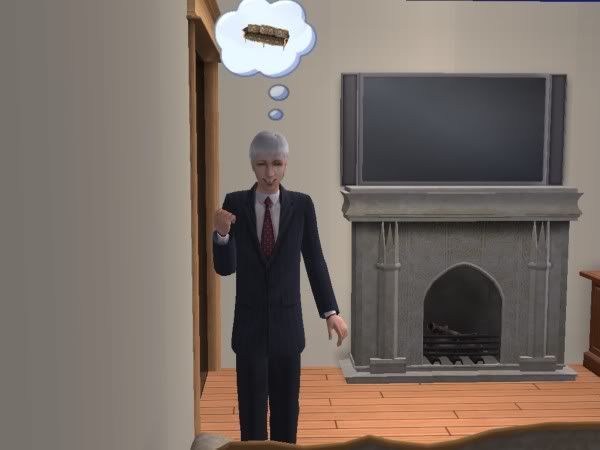 Biden: Sweet, a couch!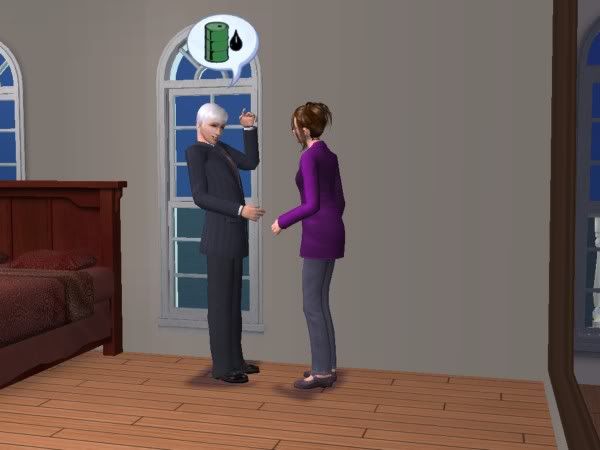 First VP debate!
. . . Oh.
Flip-floppers.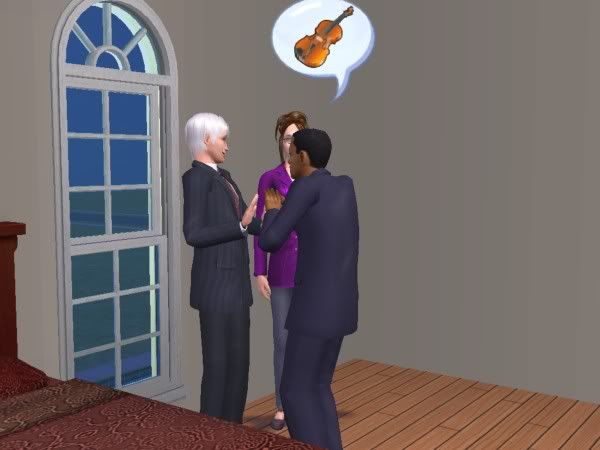 Obama and Biden disagree about violins. Trouble in paradise?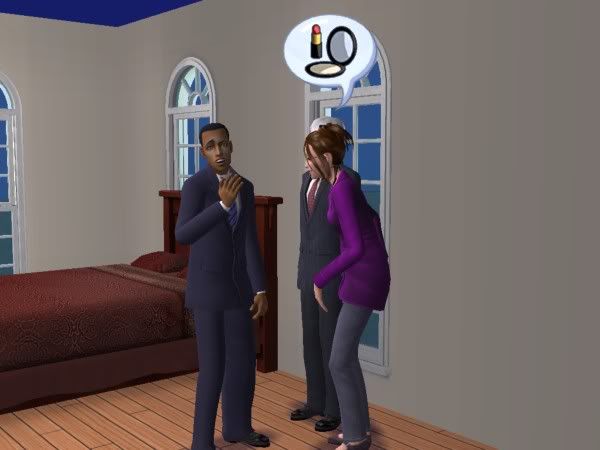 No comment.
Is this really necessary?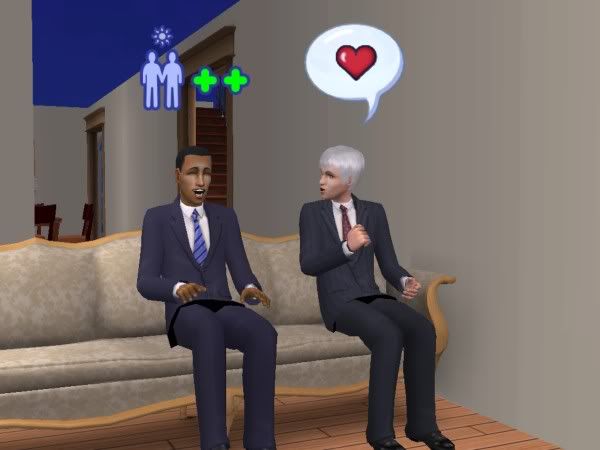 . . . Awww? o_O'
Uh oh.
Sarah Palin initiates herself as a full member of the household by setting the stove on fire.
And Joe Biden wins the award for fastest mental breakdown!
Who doesn't like burnt poptart?
Hey, it's YOUR fault they're burnt, Sarah Palin.
Well, at least they're cheering for the right people.
Oh.
This is Sarah Palin's dancing face.
It's hard to tell, but that's Joe Biden pointing and laughing at Sarah Palin as she busts out her sweet moves.
"Obama said knock you out!"
Bomb bomb bomb... bomb bomb... Iran...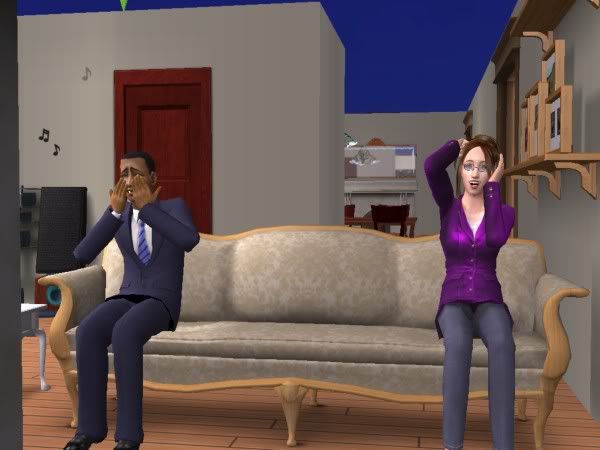 I think they're rooting for different teams.
I just don't know.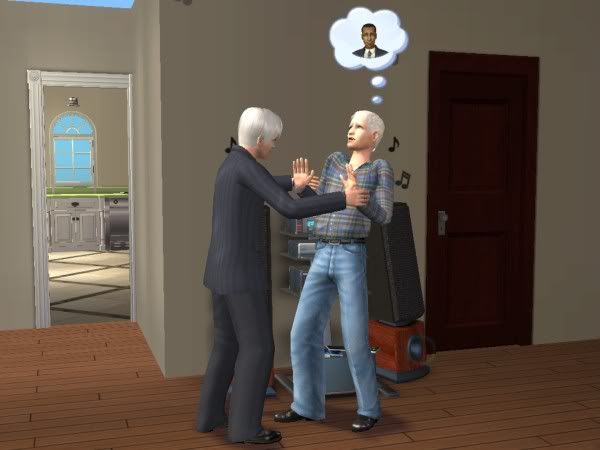 Joe Biden goes in to hug John McCain, but McCain rejects him in horror... while apparently thinking of Barack Obama.
Palin: What are your thoughts on world domination?
Biden: lol did u hear John McCain picked Sarah Palin as his running mate?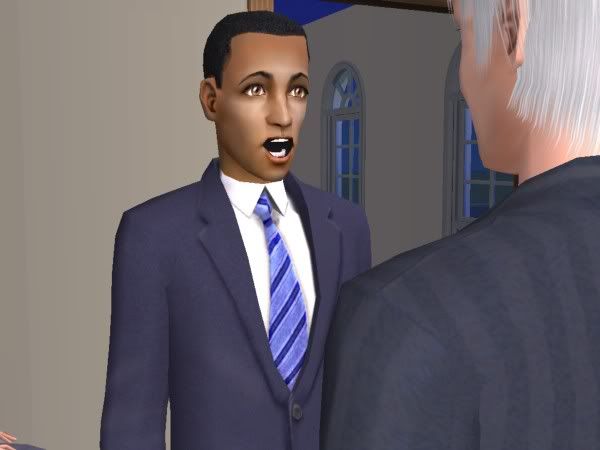 Obama: What? No way!
McCain: lol hey guyz, what're you talking about?
Biden: Nothin'! ;D
Obama: :O
Teehee.
Obama shares his mad air guitar skillz with Sarah Palin. She seems confused.
McCain seems upset, I can't imagine why.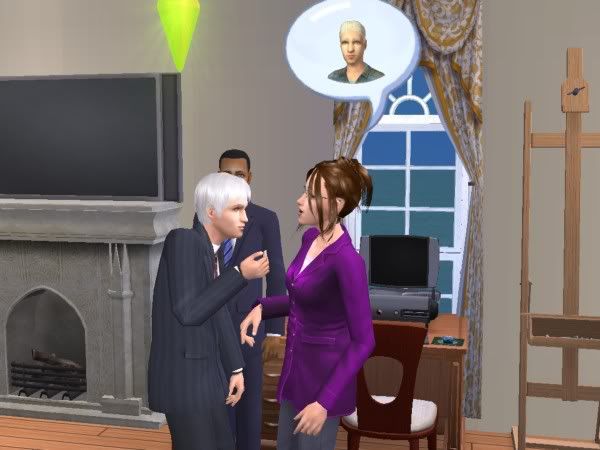 BETRAYAL!
Don't worry, I don't think they're going to be forming any alliances soon.
Suddenly, Obama begins to break it down.
Check out Biden's face in those last pics. I think it's one of the best things I've ever seen on the Sims.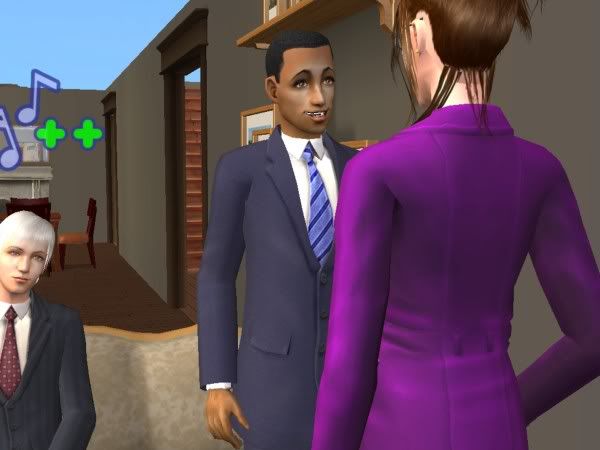 Barack looks accomplished. Biden looked slightly relieved.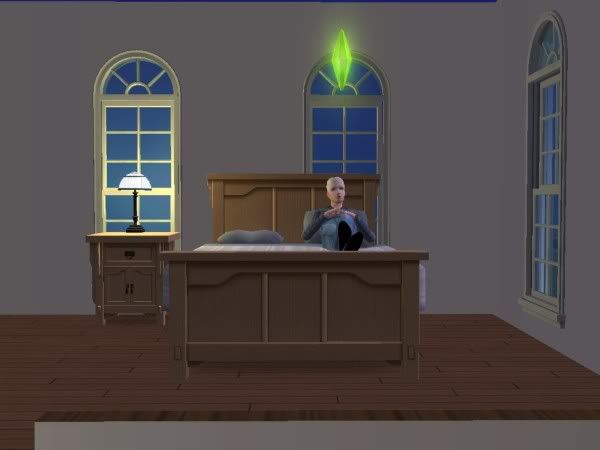 Meanwhile, John McCain is just... upstairs. Alone. :-\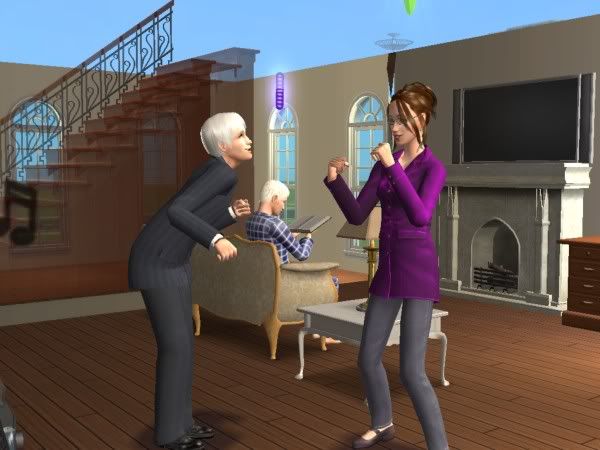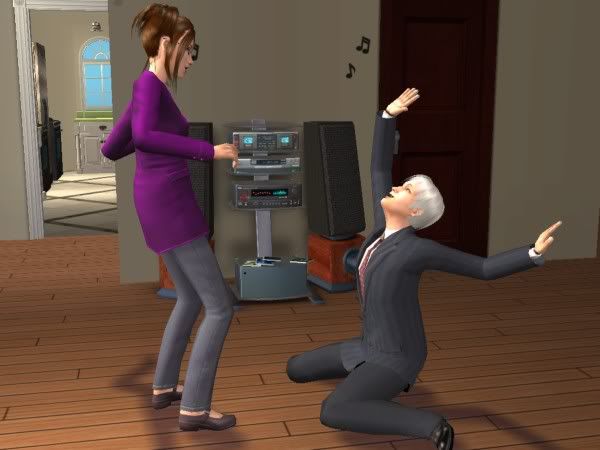 Not to be outdone....
Joe Biden discusses the merits of himself.
Some blond guy randomly calls up Joe Biden and starts talking to him. Biden's like, "No, dude, I think you've got the wrong number. Ron Paul doesn't live here."
"But how about world peace!"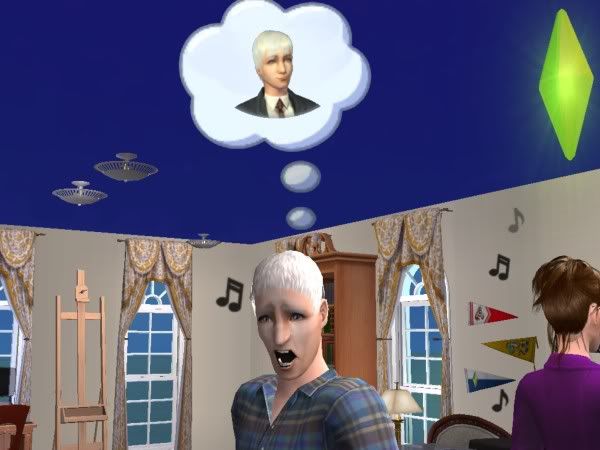 My God, what has horrified John McCain so much?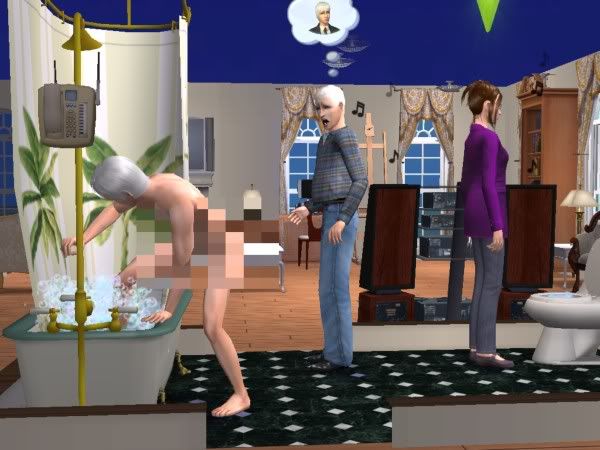 Naked Joe Biden!
Yeah, his face was stuck like that for a while.
Most awkward dancing EVER.
Immediately after the Fail Dance, Barack Obama bursts into tears.
I find him over by the fireplace, contorted like this.
Oh dear.
Until next time!